Power supply for industrial use
We offer a standard range of power supplies with powers between 6-20kW. All have the same multipurpose functions and the new HiPlus voltage reversal function
The power of reliability
By using components and experience from producing electronics for public transport we guarantee high efficiency and undisputable reliability.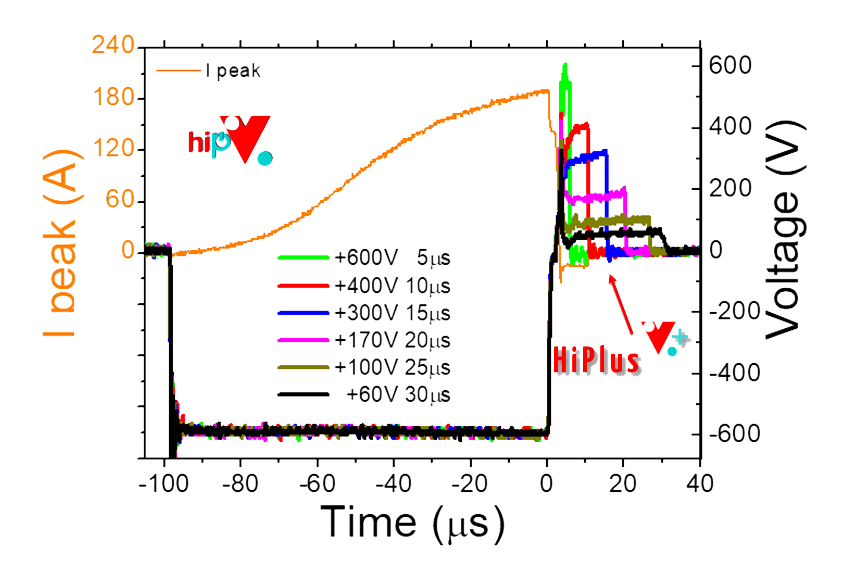 The HiPlus Voltage reversal
The hiP-V collaboration partner Nano4Energy have been pioneers in the development of the novel Voltage reversal technology that greatly enhances the effect of the HiPIMS technology
In spite of the great perspective and the positive outlook forecasts given by scientists and technologist in the past decade for the HiPIMS- or HPPMS-technology, the real industrial breakthrough has not yet started. Partly this could be the case because the HiPIMS power supply technology was not ready yet. HiPIMS PS were unreliable and unsafe to use, mostly assembled with non-conform components, not built to last. Taking all this into account, an experienced team of scientists, researchers, technologists, metallurgists, process engineers and last but not least a highly skilled power supply manufacturer sat down for a meeting. The new hiP-V HiPIMS power supply product line was born. The initiating companies of the hiP-V product line are Nano4Energy, Ingenieria VIESCA and 4A-PLASMA.